What to do to make your trip not boring, if you are a sports bike lover, you will definitely find ways to make your trip more memorable. And most of all, after each trip, you are always excited and looking forward to the next one. Here are the experiences drawn from frequent cyclists, you will be able to learn and learn by yourself. give yourself the most interesting trips.
1) Ask a friend to go with the group
Surely this is probably the first thing anyone will think of, because their friends are often the ones who stir up the joy of the first parties. It is easy to invite friends to go with if they have the same interests right? Lots of friends will be skeptical and hesitant about their ride techniques compared to yours. Tell them not to worry about speed and treat it like a picnic. If there are no other barriers, you and your friends can comfortably play, enjoy comfortable moments together, experience hard times together in life.
2. Join a group ride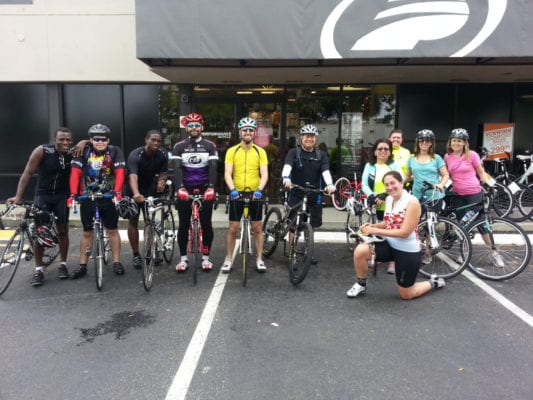 Ride movement is growing widely in many countries and in big cities. Those who have the same passion and interest will form groups and clubs to exchange ride experiences, organize tournaments … You can join a group and learn to improve your knowledge. benefits from their group, and at the same time sharing knowledge with the group, enhancing communication and expanding relationships.
3. Enjoy your food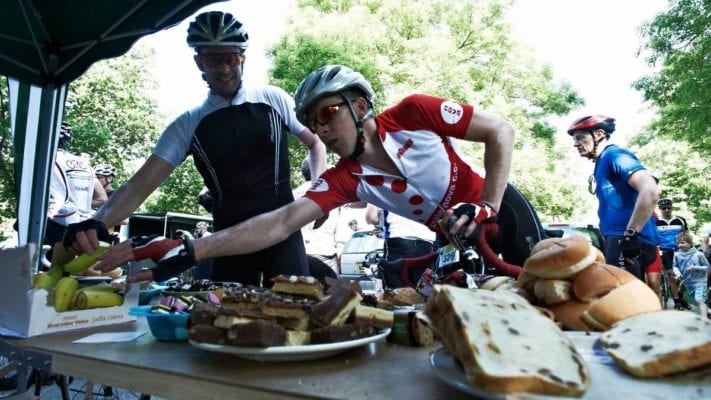 A ride would be boring if it only involved cycling and cycling until the end of the session. Most of the time when cycling, the body will lose a lot of energy and need to be compensated immediately, many of them have an appetite, some find it fun to cycle while eating after the break. tuberculosis, they give the cyclist more motivation. It can be a cafe, a shop selling pastries or any other junk food is a great motivation.
You can also prepare snacks for your trip such as fast food, fruit, juice … What's more wonderful after a tiring trip can enjoy delicious food and drinks.
4. Run errands
If you are someone who has no time and can not arrange a separate time for cycling sessions, combine work with cycling at the same time to reduce stress and still be able to do well. my job .
5. Explore new places
Streets familiar with old places seem a bit boring. Refresh your ride by changing itinerary to explore new places. It could be like connecting with some friends and relatives in different regions by visiting them on a bicycle. It is definitely a fun and enjoyable trip when you can both experience and increase your friendship.
>> See more: 5 great navigation apps on Smartphone
6. Focus on a goal
Cycling is not just spiritual fun, it includes a goal you need to strive for (trip training, a charity commitment, a vacation plan, visit). relative …)
You can visit anywhere in the world or plan a neighborhood. All around you are new things and consider an exciting adventure, you just need to plan and execute it with your bike right away.
Above are useful tips you can refer to to make your trip more wonderful and fun. Remember home immediately invite a group of friends to go with you so that you can accompany and share checkin in extremely interesting moments.
You start your adventure without a bike, please buy a sports bike to love at reputable bike shops to choose for yourself the best cars for your trip!

Source content: 6 ways to make your bike ride happier
>> Bike How