A gigantic pimped-out pumpkin has been paddled down the River Ouse today after an incredible carve.
Tom Pearcy rowed across the water in a 1,364lb canoe created from a monster pumpkin.
The 48-year-old Maze owner from York impressed crowds gathered on the banks as he travelled 500m in the unusual spectacle.
He said: 'We have a competition every year to find the biggest pumpkin and we always try and do something fun with it.
'I like canoeing so the idea to hollow the winning pumpkin out and take it down the River Ouse just came to me.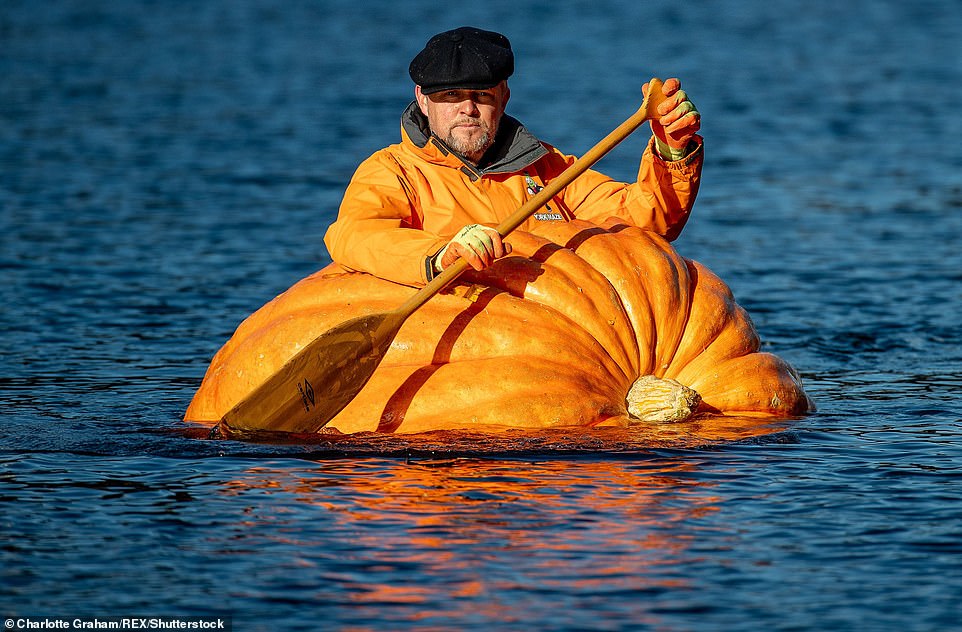 Tom Pearcy from York Maze rowing the record-breaking pumpkin boat down the river Worlds biggest pumpkin boat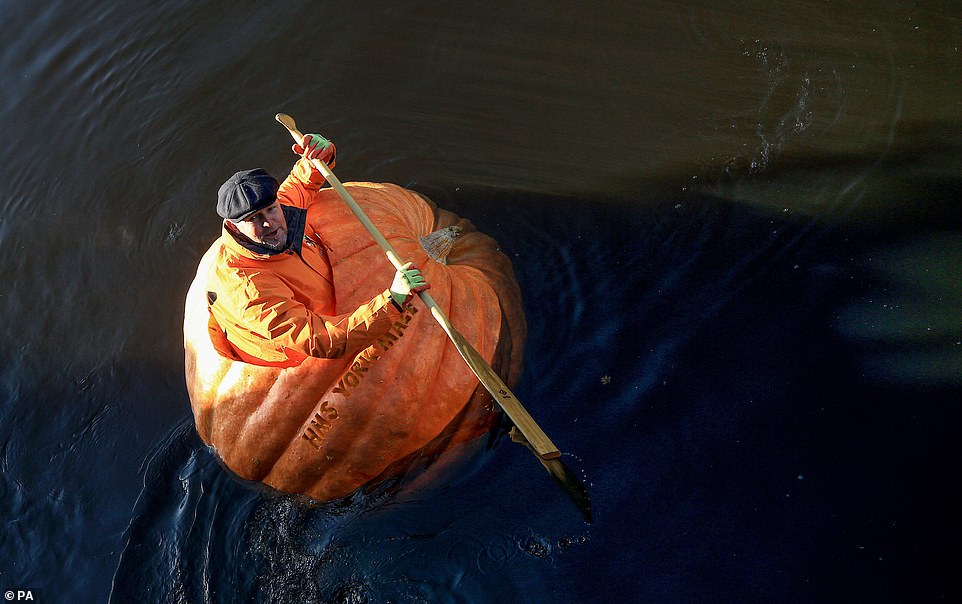 Tom Pearcy is rowing the 'HMS York Maze' pumpkin down the river Ouse between Ouse Bridge and Skeldergate Bridge