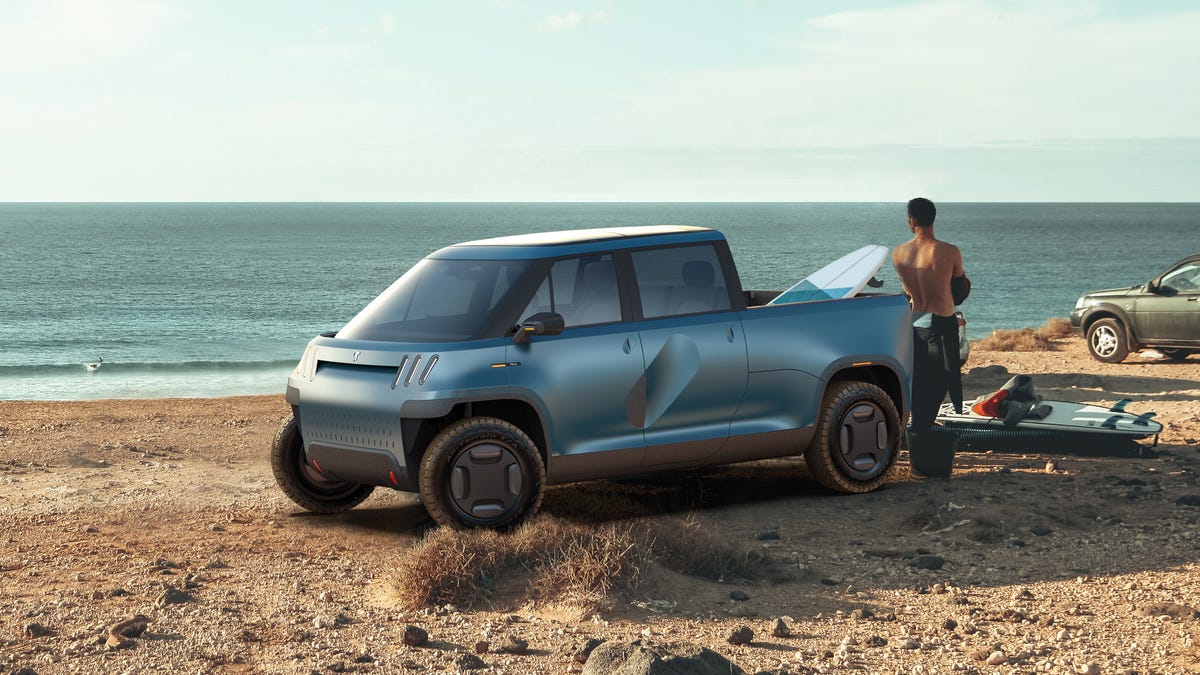 Another EV startup is stepping up to the plate—a brave move during choppy sales seas. And the origin story behind this one is predictable, with its founders Jason Marks and Forrest North defecting from autonomous tech consulting agency National Instruments and Tesla plus Mission Motors, respectively. But the company, known as Telo Trucks, might have a trick up its sleeve: a good product.
Instead of producing the next iteration of the luxury sedan or trying to compete with Ford for electric pickup-truck supremacy, Telo Trucks is following in the footsteps of Japanese manufacturers decades ago, as it reveals its first pint-sized electric MT1 pickup. Akin to the much-hyped kei trucks, the Telo MT1 truck is only 152 inches long, matching a four-door Mini Cooper in dimensions.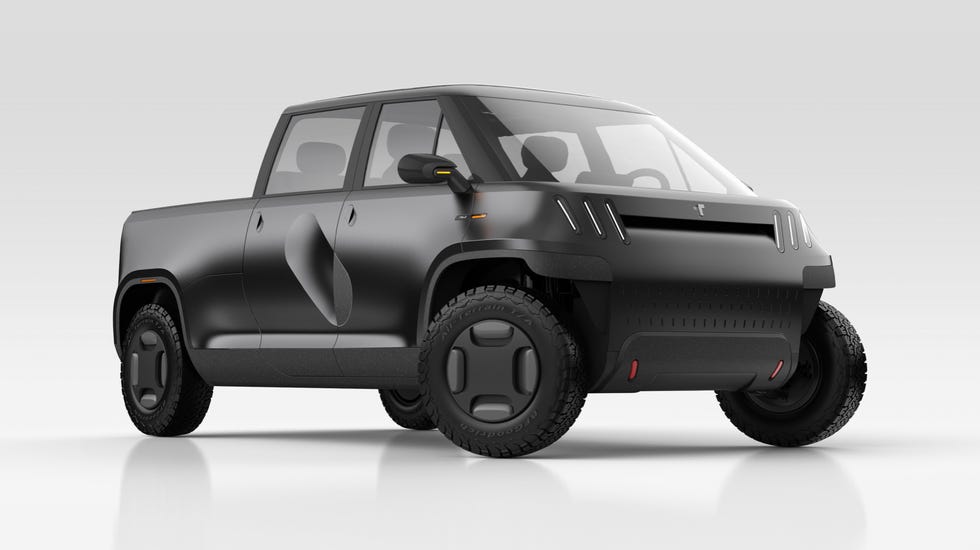 MT1 features a 60-inch bed and room for a squished five passengers through its four-door design. That's the same bed length as a 2024 Toyota Tacoma and only an inch shorter than a Chevrolet Colorado, as the model has a specially designed mid-partition that folds down into the passenger compartment.
In other words, the MT1 bed is big enough for four-by-eight-foot sheets of plywood, long ladders, and even a nine-foot surfboard with the tailgate closed. It achieves such a packaging feat by scrunching the usable passenger cabin into the size of a compact car, though a cropped front overhang helps improve driver leg room.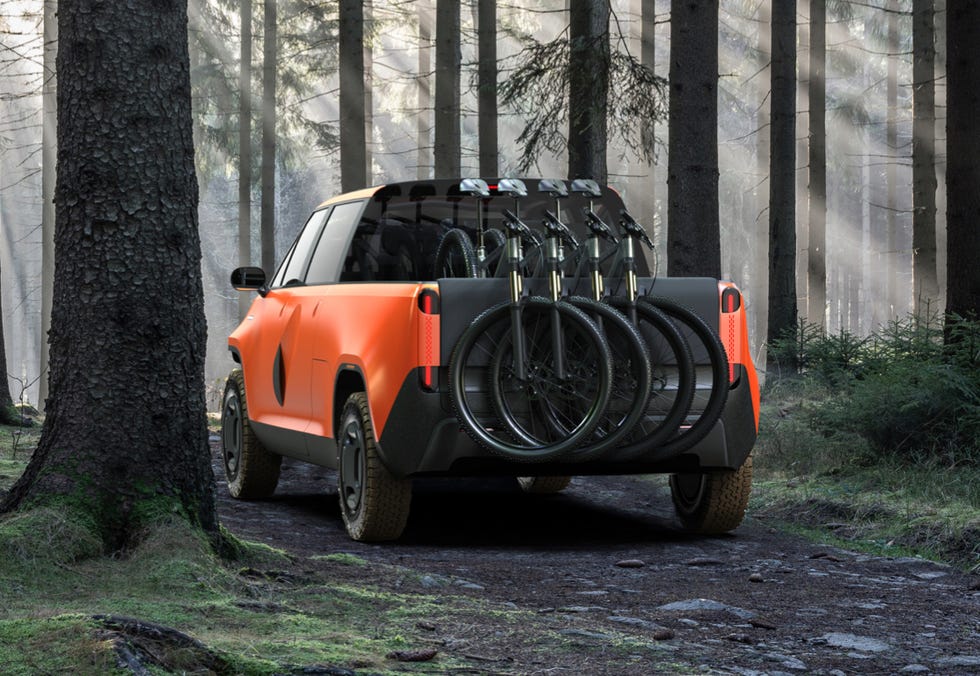 "By focusing on the design and placement of the battery pack within the truck's chassis,
we are able to not only create a roomier crew cab, but also develop a vehicle that is
practical for its users," said Forrest North, CTO and co-founder. "Our patent-pending
battery packs are space-optimized to provide an impressive 350-mile range in between
charges in our small footprint, while being highly manufacturable."
That's quite a bit of range out of a supposedly urban-centric truck, but the company could be padding its range numbers with the likelihood of heavy machinery getting tossed in the back. Additionally, this 350-mile range is not an EPA-certified estimate, and Telo has yet to specify who will supply the battery and what size the battery will be. As a result, it's hard to verify the claim that the Telo Truck will be able to charge from 20 to 80 percent in 20 minutes.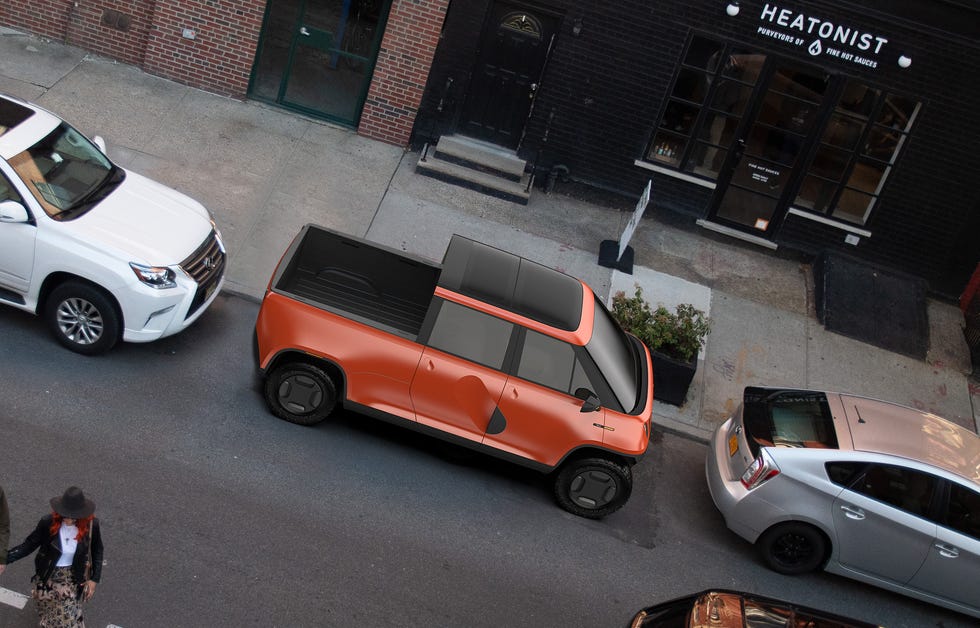 500 Horsepower
On a more exciting note, the compact truck is said to make 500 horsepower thanks to its undisclosed battery and a pair of electric motors, neatly creating the model's four-wheel-drive system. With a curb weight of 4400 pounds, the MT1 has a claimed zero-to-6o-mph sprint of four seconds flat, though that much horsepower is probably put to better use hauling mulch. Notably, the early release materials' use of the term 4WD, as opposed to all-wheel drive, indicates the possibility of a switchable drivetrain for increased range or low-traction situations.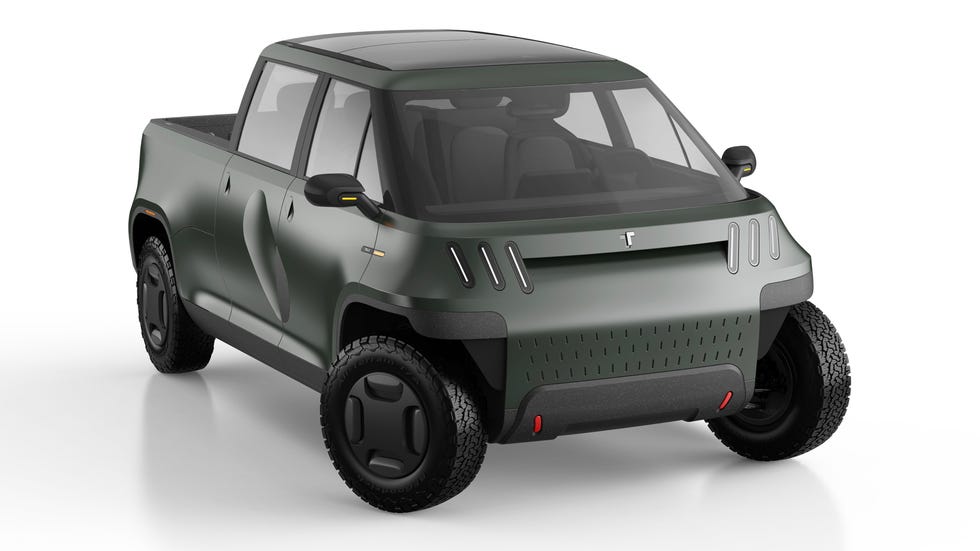 Designed by Yves Béhar, whose previous work is featured through brands like Herman Miller, Samsung, SodaStream, and Prada, the boxy, matte-finished EV takes on an almost commercial look. Aimed at city dwellers who see themselves as outdoorsy weekend warriors, the truck frankly looks more like a modern Renault EV than a burly Rivian truck, a characteristic Béhar seemingly wanted to avoid. Even so, the dimensions of the MT1 are hard to deny, as it stands shorter than a Toyota RAV4.