Cycling is a great experience, but how to make you most comfortable, save time as well as limit troubles on the way is something that not everyone knows, especially for people. just started playing sports bike. With the helpful tips below, World Bicycles wants you to consult for better trips to avoid unfortunate troubles whether on city streets, rural roads or adventures .
BIKE DRESSINGS
Riding a bike in comfortable clothing will make it possible to ride faster and more efficiently.
Let's start with choosing the outfits that make you feel confident and comfortable: color, material, size are the things to consider. It is best to choose materials that are well ventilated and do not perspire.
1.You should choose clothes with cushion to be the best prevention of damage. The saddles are cushioned, but they cannot prevent big shocks or simply go long on the road, causing the pelvis to become numb. The only way to get comfortable on the saddle is to wear padded shorts that match the saddle and ride until you get used to it.
2. Wearing a helmet: When participating in traffic on the road or going anywhere, we cannot know what will happen, so we should protect the safety for ourselves. I am the best. Choose a quality helmet to protect yourself. Currently, on the market, manufacturers have also launched many high-quality helmets with fashionable designs, super light and with relatively affordable price segments.
3.Hand protectors: In many cases it is possible that terrain or unsafe brake handling can also cause you to fall. At this time, elbows and knees tend to land first to support the body. To be sure they don't get seriously injured, use protective limbs to protect us from falls!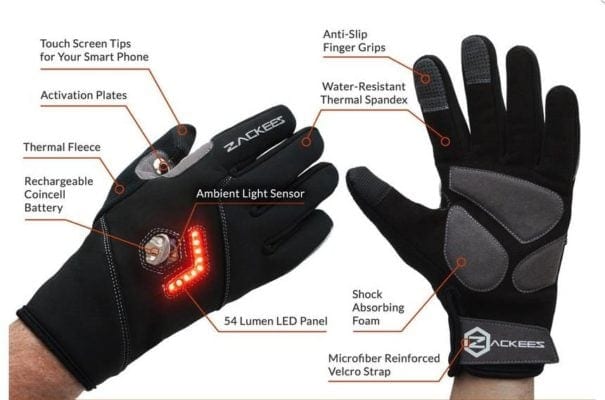 4. Shock resistant gloves: especially mountain cyclists need to wear gloves with good shock resistance. Gloves should be padded at the points of contact with the hand with the handlebars. Materials should choose good sweat absorbent and airy fabric. In many cases, bicyclists do not use gloves, so when riding long distances, their hands become numb with signs of swelling.
5.Dedicated sports glasses: Rain, UV rays, dirt, and insects are the things that make the trip worse. In order to always protect your eyes, you should choose specialized sports glasses to be able to go in different weather conditions.
BICYCLE MAINTENANCE
After choosing comfortable clothes, now let's continue to the maintenance of our bike for a more confident and safer trip. Take it to a local sports bike store for help.
6) Carry out a car wash and clean your leash. Especially if the previous trip is going in rainy or muddy conditions, cleaning must be done immediately so that the dirt is difficult to cling and the purchased water does not rust the chain. In many cases, the unsanitary chain causes the gear and chain components to become trapped, making them more difficult to step on, causing the chain to jam in some cases with the chain slip off.
7.Testing the tire pressure: An important but few people care about causing punctures, tire biting, rim bending when traveling with low pressure in technical terrain or pavement edges.
Normally, manufacturers print the recommended PSI parameters on the tire rim so that the user can pump the recommended pressure and go safely. Going with too high or too low pressure is not good and affects the performance and life of these parts.
8. Use mud flaps when walking in wet conditions: Certainly the back, clothes and washing machine will thank you for this. We have seen many cases of them getting wet and dirty from the mud behind the tires. Find a suitable fenders to minimize rainy day stains!
9. Clean your bike regularly: Use low-pressure water hose to cause dirt to become loose and wash off. Do not use high pressure hose as it can cause paint peeling and other parts to malfunction. Use soap, specialized detergent for chains, cleaning rags, and a special brush to clean parts. For chains should soak in specialized lubricant cleaning chemicals then use a clean brush. Allow the water to drain using a towel to dry and grease the chain again.
After washing the car, let the car dry, in addition you should use a towel to dry the parts that should not leave water in the car, causing the vehicle to leak.
10 Find out how to fix a perforation and replace
Puncture and tear are frequent cases in travel. You need to prepare yourself a mini repair kit to carry around for a temporary fix. When the tube is punctured, do not try to continue, you should stop to take the car to avoid being pierced or pull the valve leg!
FOOD AND DRINK
After clothing and maintenance, one thing to keep in mind is the source of the fuel. Let us consider and consider the fuel resources themselves. You can completely proactively plan your raw materials.
While walking, your body will lose a lot of calories, so you need to replenish it in time. Some items can be prepared such as fast food, confectionery, coffee, milk, fruit …
11. Hydrate your body.
Your body is also lost a lot of water during the ride, sweat is lost so you should replenish water promptly. It is possible that water contains hydration ingredients to replenish electrolytes for the body extremely well.
12. Use the energy bar
Your body can synthesize glycogen within 90 minutes and lose it after high intensity walking. So keep adding calories from 100-250 calories to your body every 30 minutes whether it's gel energy sources, energy bars or bananas or carrot cakes.
13. Supply electrolytes to the body
The body will lose electrolytes if the prolonged pedal time causes the body to gradually fall into a state of fatigue. When the body begins to stiffen, the skin turns pale. At this time, the electrolyte levels in the blood are low and can cause fainting, dizziness due to excessive sweating. At this time, you need to add beverages with special recipes such as fruit juices, salted sugar water. If not replenished in time, cramps may occur.
14.Drink restorative drinks for the long haul
After a long journey, the body is quite tired and needs substances to aid recovery. Protein is important. During the ride, the amount of protein consumed is estimated at 15-20g / 30 min. So you need to immediately drink drinks such as milk, honey broth expected .. to supplement the amount of vitamins.
15. Use coffee at stops
There are scientific studies showing that using caffeine helps you to increase endurance on your bike. Actually, that is very true, because when you drink coffee you will feel more alert.
But for those with heart and blood pressure problems, caffeine should be avoided
SAFETY BIKING
This is important to anyone. With confidence and caution build the ride experience more precisely, quickly.
16. If you go out to explore, tell your loved ones where to go. And should prepare identification documents such as driver's license, ID card. Should prepare important items such as flashlight, phone for safety.
17) Should learn safety tips and tricks when riding on the road. I'm sure you'll feel more confident. If possible, learn to signal safely with your hands so you can walk on the road yourself. Do scouting the road first to know how safe the route is to go.
18) Use the front brake more efficiently than the rear brake with a 60/40 or 70/30 distribution of brake between the front and rear. But be very careful, gently and slowly, to avoid jerking the brake and causing the tire to slip when traveling in slippery conditions.
19.When walking on a bicycle make sure that your pedal is at its lowest position and put pressure on it. This will give you more capture especially when walking in wet conditions.
20) When traveling on the road, learn to ride a bicycle in groups. Friendly groups are much more effective, so keep your distance from the people in the group and don't ride too close together. Watch for follower warning signals for any obstacles they may see until it's too late.
DRIVING TECHNOLOGY
The bottom line is that there are plenty of debate about riding techniques on how to experience the best of the trip. The following notes can tell you more.
21) Riding position settings: You will always feel more comfortable, stronger and happier if your bike is the right size. The saddle will be at the correct height as your steering can be set up more precisely. Read more here
22 Avoid crossing slugs: Do not go with the largest chain with the largest plate or the smallest chain with the smallest plate because at this time the slug will be at the maximum position causing too much stress on the chain. is dislodged from the gear or broken.
23 Try to maintain a high rhythm, as often as 70-90 rpm, if possible. Try to predict the hills, come up with gearing plans to quickly switch to low gears right before you need it.
24. Find some friends with similar interests to ride. That also means you need to join some cycling club. For people who share your interests and passions you will be more motivated.
25. Relaxation is an important factor for an enjoyable ride. Always have an optimistic smile on your face to ride, often enjoying the best from your trip with the places you pass. Don't worry too much about terrain or unfavorable weather conditions. Optimism is the final determinant of how you can show your technique with confidence.
The above are extremely important notes for anyone riding a sports bike. If you are new to cycling please refer to and choose the right sports bike with preferences, needs as well as budget to have a satisfied trip.

Source content: Useful tips for beginners to sport bike
>> Bike How